Dear friend,
We talk a lot about self-professed Pro-Life politicians who won't follow their own party's platform on the issue of abortion. But that isn't the only front in this battle to abolish abortion.
There are also those candidates who are not one bit ashamed of their pro-murder, pro-death agenda. Oftentimes, they campaign on protecting and increasing the "right" to murder innocent babies.
You probably heard that Democrat Beto O'Rourke announced his entry into the race for Texas Governor.
This is the guy who, back in 2019 when he was making his bid for the presidency, said that he was coming for your guns!
And way more disturbing than that, he said that if he won the presidency he would work with Congress to pass federal laws to prevent states from taking away "abortion rights."
Friend, that is evil, not to mention unconstitutional.
If you know anything about our work, you know unconstitutional attempts to force abortion on states like Texas, are exactly the kind of thing we fight head-on.
You can help us continue to fight by making a one-time donation of any amount or becoming a Sustaining Member TODAY!
Campaign agendas like Beto O'Rourke's make me wonder if many of the people running for public office have ever even read the Constitution they will have to swear to uphold if they win?
The Tenth Amendment to the Constitution says that, "The powers not delegated to the United States by the Constitution, nor prohibited by it to the States, are reserved to the States respectively, or to the people."
And as I have said before, abortion "rights" are found nowhere in the Constitution. You can read it a hundred times and you won't find it. Not one single word of the Constitution gives anyone the right to murder preborn babies.
What people like Beto O'Rourke don't want you to know is that the Constitution actually demands that the laws in our states must protect all people equally.
O'Rourke doesn't seem to care about what the Constitution actually says, he just wants to enforce his agenda. And it's an evil agenda.
If he would use unconstitutional federal power to make a grab at the constitutional right of the states to establish equal protection for preborn babies within their borders, imagine what he would try to do here in Texas if he were Governor!
You can bet it wouldn't be good for anyone, especially not defenseless babies in the womb.
Truth be told, it isn't just the right of the states to establish equal protection for all people within our borders, it is our righteous duty under God and our constitutional obligation.
The Bible says, you shall not murder, and warns us not to pervert the justice due to the fatherless or practice partiality in our laws.
That's pretty clear.
The Constitution says that the states may not deny equal protection of the laws to anyone.
The Bible and the Constitution are agreed on this one.
These things aren't complicated, but there are many people who want political power today who hate what God says and think they can ignore the Constitution.
The Bible says that we must, "expose the evil deeds of darkness." So, as we fight for the lives of our preborn neighbors, that's what we do. We expose the evil agendas of those who fight for the "right" to murder innocent children.
We pray that as we follow God's Word and work in the ways God has commanded to abolish abortion, evil agendas like Beto O'Rourke's will be upset and defeated.
That's why we work so hard to reach more people and grow this grassroots movement to abolish abortion.
We have seen the conversation on abortion shifting in Texas as we relentlessly advocate for equal protection for babies in the womb. This is in large part owed to the many people like you, who are making your voices heard as you demand the complete abolition of abortion without compromise.
Whatever people like O'Rourke with their extreme agendas may think, the right and duty to abolish abortion in Texas belongs to the people of Texas.
At AATX, we work to mobilize Christians to fight the radical pro-abortion agenda in a way that glorifies God and honors the Constitution. We believe that is the kind of work that God will bless and we pray that He does.
If you are on board with us, I encourage you to chip in to invest in the work.
Your donation of $15, $25, $50, or even $100 will help keep us strong in the fight as we work to expose evil agendas and fight for equal protection for babies without compromise.
Do you want to help us by making a donation TODAY?
Yes! I want to make a one-time donation to boost the effort to abolish abortion!
Yes! I want to make a monthly donation and become a Sustaining Member to ensure this work will continue!
Thank you for joining us in the fight and supporting the work!
For life, for justice, and for the glory of God,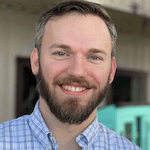 Bradley Pierce
Executive Director
Abolish Abortion Texas
P.S. Don't forget to make a one-time donation right NOW to help us continue to equip Texans like you to honor the Constitution and abolish abortion for the glory of God! We are grateful to each one of you who invests your resources in this fight. Together we are making a difference!